'Stress makes your hair fall out, don't use conditioner if you have oily hair, or cut your hair frequently to make it grow faster' – You've probably heard it all! 
Those hair myths are around for so long, and sadly we have accepted them as fact but trust us, they are ruining your hair more than anything.
Hair loss is a natural phenomenon; it is not the end of the world, so do not worry about a few follicles falling off.
It is hard to believe what is right or wrong about hair fall with so much on the internet.
So here we bring the top commonly believed lies about hair loss to help you get back to fighting the real cause and start keeping your hair.


MYTH 1: If your maternal grandpa is bald, you will be, too
FACT: Well, there is some truth in this!
You may have heard, especially men, that your mum's side of the family determines whether you'll keep your hair or not.
That's just an old wives' tale. Genetics is undoubtedly the most common cause of hair loss, but you can inherit the baldness trait from either side of your family. (Do not just blame your mum for that).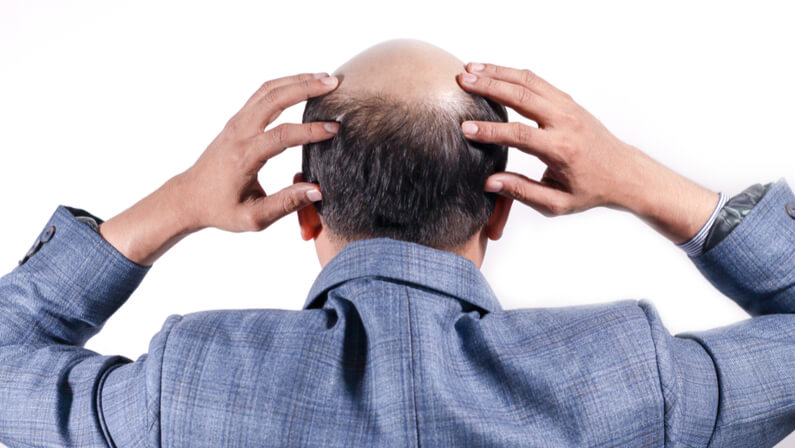 MYTH 2: Shampoo makes you lose your hair
FACT: Not at all! Clean hair is happy hair.
It's normal to shed a few inches when sudsing up. And if you think your shampoo has stopped giving you the required result, your hair's condition and needs have most probably changed.
Remember not just shampoo; changing seasons can also affect your hair's needs.


MYTH 3: Hats cause baldness
FACT: Absolutely not!
That fedora you've been sporting is doing no further damage beyond making you look like a gangster. You can wear your hat all day; unless it's so tight or pulling your hair out.


MYTH 4: Men tend to suffer more hair fall than women
FACT: The answer is not as straightforward as you think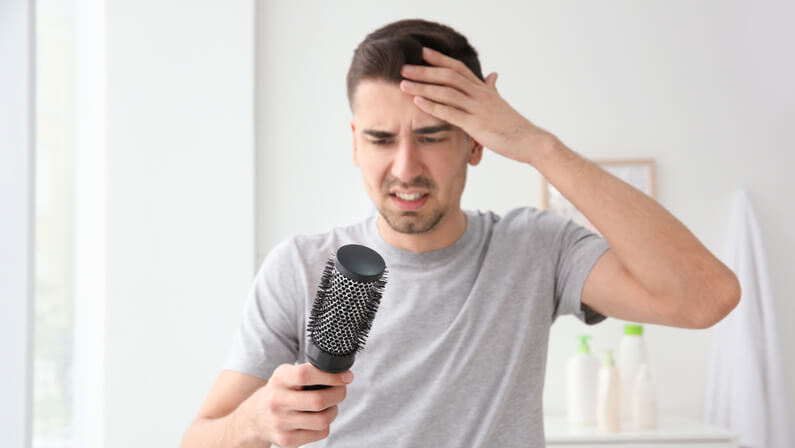 No man or woman goes through life with a full head of hair. Their pattern is different; men suffer from more severe and extensive balding, while women are not entirely bald like men are, they just go diffusely thin.


MYTH 5: Hair loss causes irregular periods and abnormal bleeding
FACT: Hey! There is no connection between hair fall and irregular periods.
It could be anything from hormonal imbalance to low diet if abnormal bleeding is found together with hair loss. In such a case, one should get a blood test to clear out any misconceptions.


MYTH 6: Diets do not influence hair loss
FACT: False! You are what you eat!
If you lack Vitamins and Minerals, you are likely to suffer from hair fall. A proper diet is essential for your hair just as much as for your body. 
So eat right because consuming more of a given vitamin, such as biotin or zinc, than required will not impact hair regrowth until and unless you take a nutrient-dense diet.


MYTH 7: Blow drying your hair causes hair fall
FACT: A big NO! 
There isn't any evidence that blow dryers cause permanent hair loss. However, too much heat or drying may lead to brittle and breakable hair.
It is best to hold the blow dryer at an average distance from the scalp and dry from the up-down direction for less breakage.


THE BOTTOM LINE
There is no point in grieving the loss of each strand of hair. Make sure to do your bit in keeping your hair and scalp healthy.
If you have long hair, make it a point not to pull it back into a tight ponytail because this adds stress to the scalp and can lead to reversible hair loss.
Eat properly, don't go on a very low-calorie diet, and keep in mind that it's normal to lose at least 100 hair per day.


INTERESTED IN PROPLASMA HAIR RESTORATION OR FOLLICLE TRANSPLANTS?
As Houston Alopecia Specialists, we at Team Dermatology understand that hair loss is a deeply personal experience.
Schedule an appointment today with our team of board-certified dermatologists who are ever ready to create a customized, multifaceted treatment plan that will ultimately result in a full, natural-looking head of hair in just a few in-office visits.
For more information about the treatments, contact our hair loss specialists today at 832-650-0784 or fill in the online form.