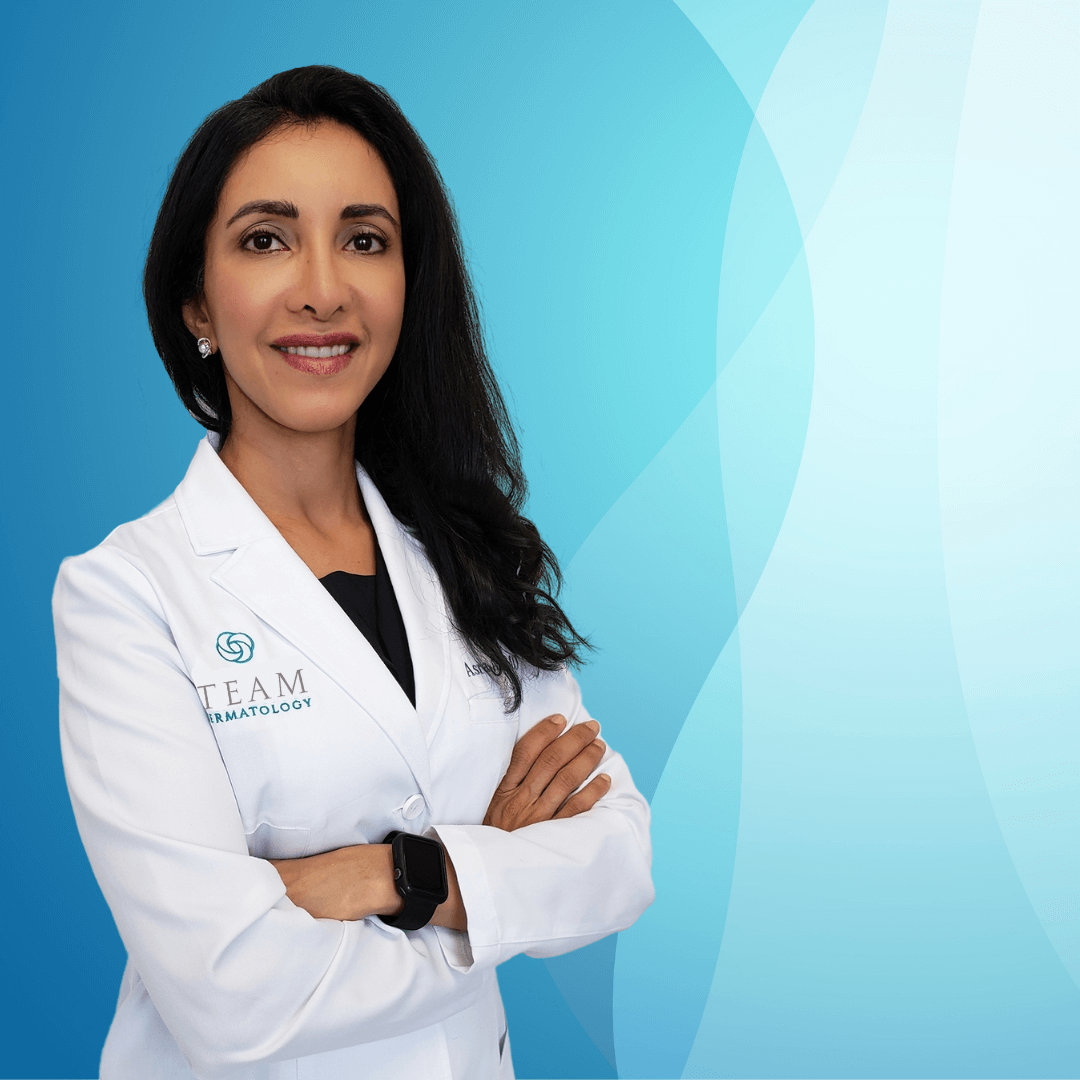 Dr. Asra Ali is a board-certified dermatologist practicing both medical and cosmetic dermatology. Dr. Ali graduated from the McGovern Medical School at The University of Texas Health Science Center at Houston where she also completed her dermatology residency training. She also worked as an assistant professor in the department of dermatology at the McGovern Medical School and at the MD Anderson Cancer Center for six years and continues her association with the medical school as a clinical assistant professor.
Dr. Ali is a long time member and the prior president of the Houston Dermatology Society. Dr. Ali also has been a long time member and has served as the past president of the Western Branch of the Harris County medical society. She is a member of the American Academy of Dermatology and Texas Medical Association.
Dr. Ali has been published in the Journal of drugs in dermatology and is the author of the review book Dermatology: A Pictorial Review, published by McGraw-Hill.
She believes her primary responsibilities as a dermatologist is in giving personal attention to each patient by addressing their needs. She enjoys staying active through yoga, running and hiking and spending time with her family. She speaks Urdu, Hindi, and is conversant in Spanish.
Dr. Kuda Maloney is an Ivy League trained board certified dermatologist and board certified dermatopathologist practicing medical, surgical and cosmetic dermatology. She has particular expertise in skin cancer management, and is highly skilled in the management of hair and skin conditions across all skin types including skin of color. Her expertise in dermatopathology is in the microscopic diagnosis of the disorders of hair loss. 
Dr. Maloney graduated from Yale School of Medicine, also completing an MPhil in Virology at the University of Cambridge in the United Kingdom. She completed dermatology training in the Harvard combined medicine-dermatology residency, followed by her dermatopathology fellowship at MD Anderson Cancer Center. She has practiced dermatology at MD Anderson for the last seven years, earning a Super Doctors Rising Star designation every year. She is passionate about dermatology education and continues her affiliation with the University of Texas McGovern Medical School as a Clinical Assistant Professor of Dermatology  and Dermatopathology. She is a Fellow of the American Academy of Dermatology where she has served on multiple committees,  is a member of the American Society of Dermatopathology, Skin of Color Society and the Houston Dermatology Society. 
Dr. Maloney has been an advocate locally and globally for patient education and access to specialist dermatologic care. Her work in skin cancer diagnosis and teledermatology has been published in leading dermatology journals. At MD Anderson she has worked tirelessly on bringing a telemedicine offering to international patients as well as being the dermatology representative for MD Anderson's community and national confronting cancer campaign.
Dr. Maloney believes that empowering patients with up to date knowledge about their individual skin care needs, opportunities and risks goes hand in hand with diagnosis, and allows application of an innovative and personalized treatment plan to yield the best results, as well as skin health for life.
In her spare time Dr Maloney enjoys writing fiction, painting and culinary exploits. She is fluent in English and Shona.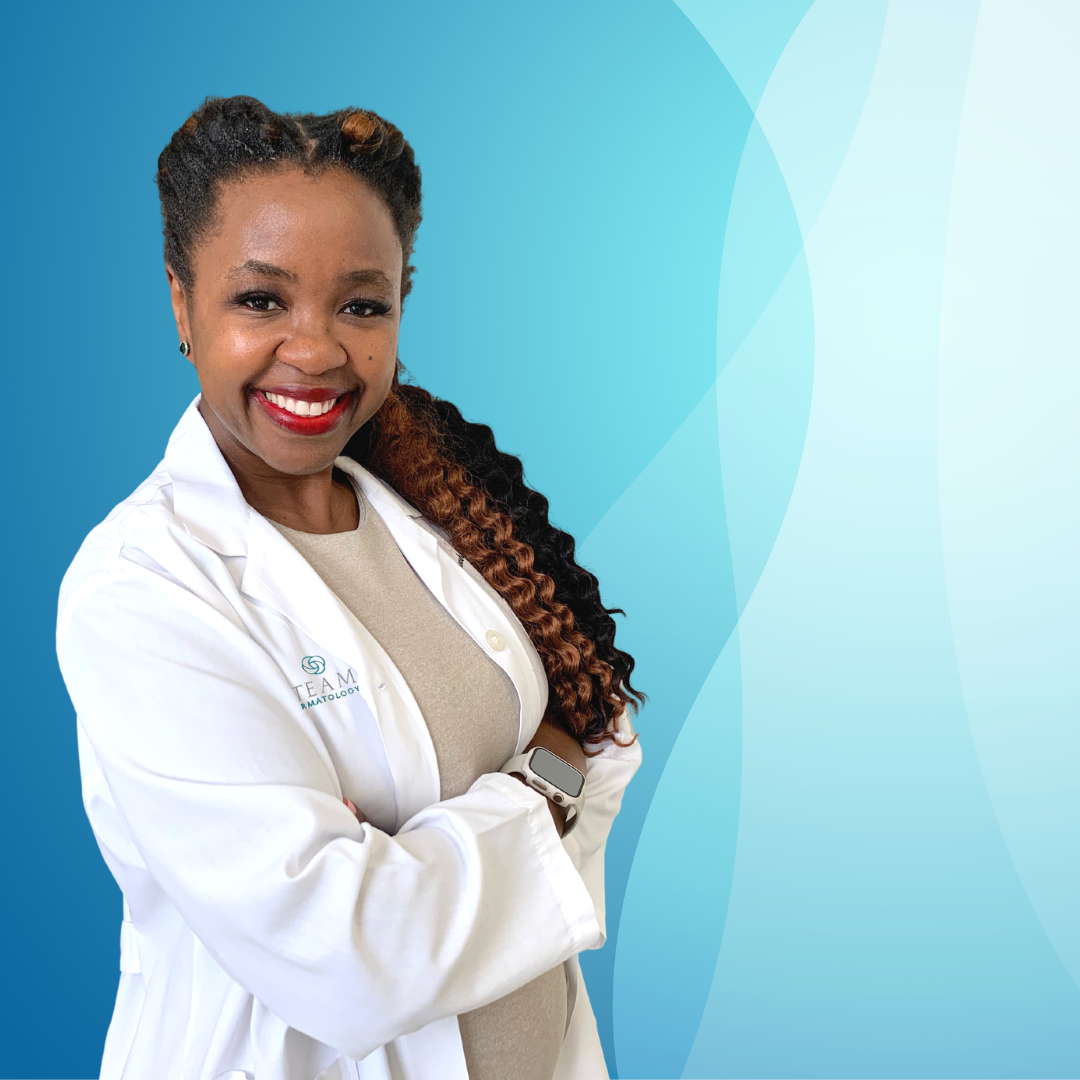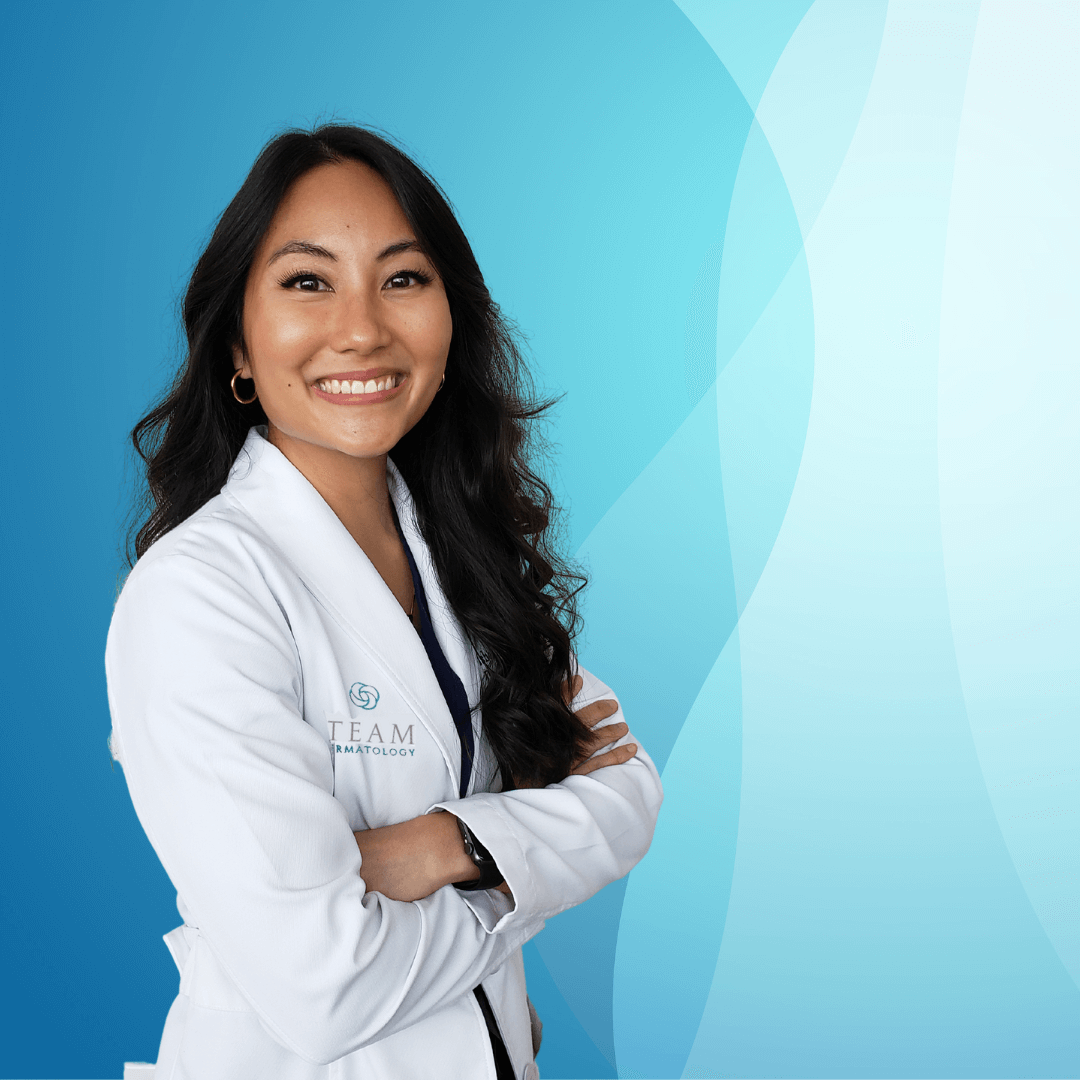 Laura Nguyen, PA-C is a board-certified physician assistant practicing general dermatology at Team Dermatology in Sugar Land. She was born and raised in Houston and attended Cypress Falls High School. She obtained her bachelors in Nutritional Sciences at The University of Texas and received her Master of Physician Assistant Studies from The University of Texas Health Science Center at San Antonio with high honors as a member of Alpha Eta.
Laura began her journey to becoming a physician assistant by first gaining hands on experience as a medical assistant in dermatology. After graduating from physician assistant school, she went on to train under Dr. Tarek Fakhouri and assisted in skin cancer surgeries. 
Laura strives to provide high quality care to her patients by integrating her knowledge of nutrition with her medical training and creating relationships with each patient. She is constantly continuing her medical education by staying up to date with dermatology conditions. She is a member of the Society of Dermatology Physician Assistants, Texas Academy of Physician Assistants and American Academy of Physician Assistants. 
Laura's personal interests include trying new restaurants, traveling, dancing, exercising, and spending time with her family, friends, and her rescue dog Cooper.