Stucco keratosis lesions are characterized by numerous tiny, white, or gray wart-like growths or lesions.
Other than the lower legs, Stucco Keratosis can arise on the arms and hands. At the moment, it's not clear what causes it, but men are more likely to have it than women.
Patients rarely complain about their Stucco Keratosis because they are asymptomatic, but some are bothered by its appearance.
This article lays out more details about the condition and its possible course of treatment.
Features of Stucco Keratosis
Some parts of the skin are grayish or white in color, with pink and yellow tones. There are usually a lot of skin growths, possibly hundreds of them, and the majority of the growths are tiny. The condition appears to be stuck on the skin, and when they're scraped off, there's usually little blood.
Other features may include:
Skin thickening
The skin has a rippling look.
Mild growths that resemble warts
Stucco Keratosis vs Seborrheic Keratosis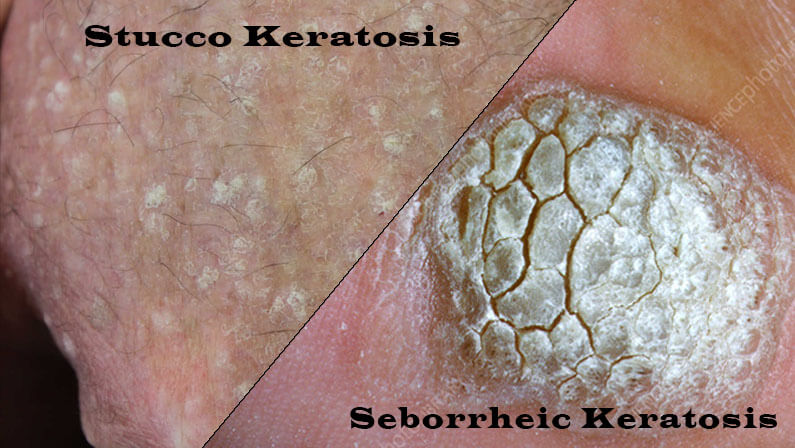 To distinguish between Stucco Keratosis and Seborrheic Keratoses, it is important to look closely at its features.
For Seborrheic Keratosis the growths may be slightly raised above the surrounding skin, light tan in color, scaly, and may itch sometimes. They can eventually turn brown or black in color.
Stucco Keratosis, on the other hand, is usually white or tan and may be noticeable with time. It is more dry and scaly, but it does not include pain or itching.
Is Stucco Keratosis Harmful?
Stucco keratosis can affect anyone. The development of the lesions is usually targeted at people over the age of 40 or elderly patients.
Since Stucco Keratosis is benign in most cases, they're unlikely to cause physical discomfort, and removing them isn't medically necessary.
However, Stucco Keratosis may be mistaken for other malignant conditions. With that, it's critical to have your skin examined by a dermatologist to ensure that nothing else is wrong.
Is Stucco keratosis Contagious
Stucco keratosis is not contagious. You will not be able to distribute them to other parts of your body or to other individuals.
Stucco Keratosis Causes
The cause of this disease is unknown, however, the location of affected body sites implies that UV rays may play a role.
Currently, there is no conclusive evidence on how to prevent these growths from occurring.
Stucco Keratosis Treatment
Stucco Keratosis does not go away on its own. With a visual investigation, a dermatologist can diagnose the condition, but a biopsy may be performed if there is any uncertainty.
Several experimental research has employed the following methods to try and alleviate Stucco Keratosis:
Topical Treatments
Though there are no approved topical treatments for keratoses, some prescriptions of topical medications may help to improve the look of the skin.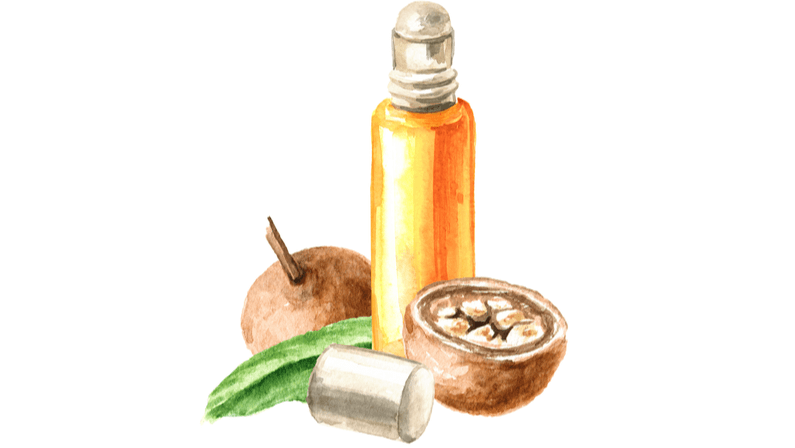 Scraping
A sharp razor may be used by your dermatologist to scrape the lesions off. Attempting this treatment on your own puts you in danger of infection.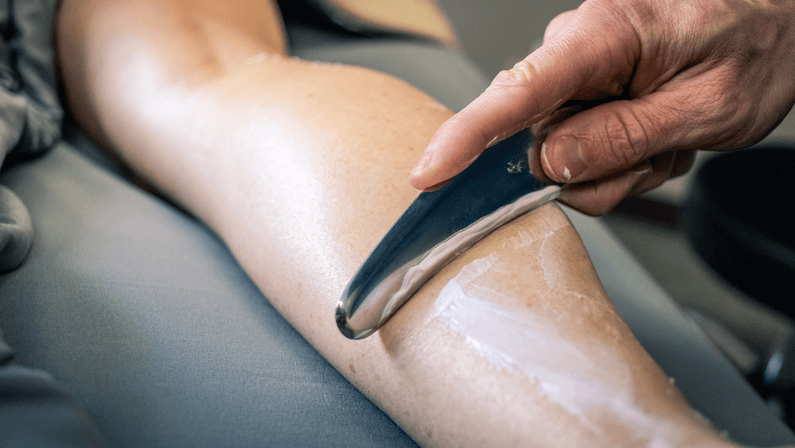 Cryotherapy
This treatment involves administering liquid nitrogen to freeze each skin growth. When the treatment is applied to your skin, you may feel a stinging sensation.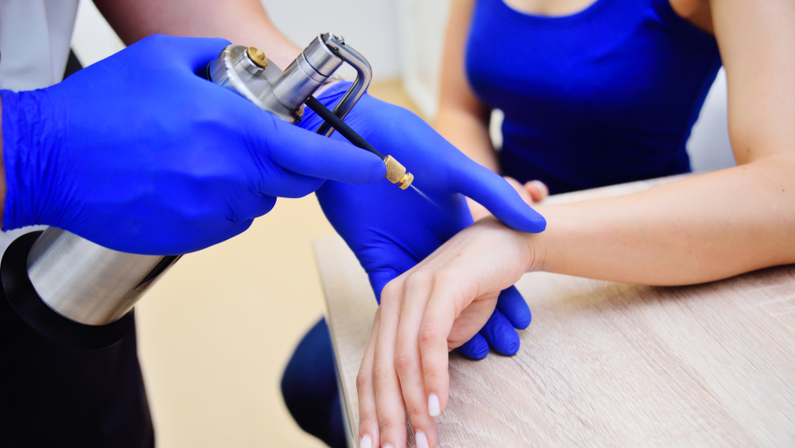 Electrodesiccation
This is the process of utilizing a high-frequency electric current and other tools to dry the skin and remove unwanted skin growths.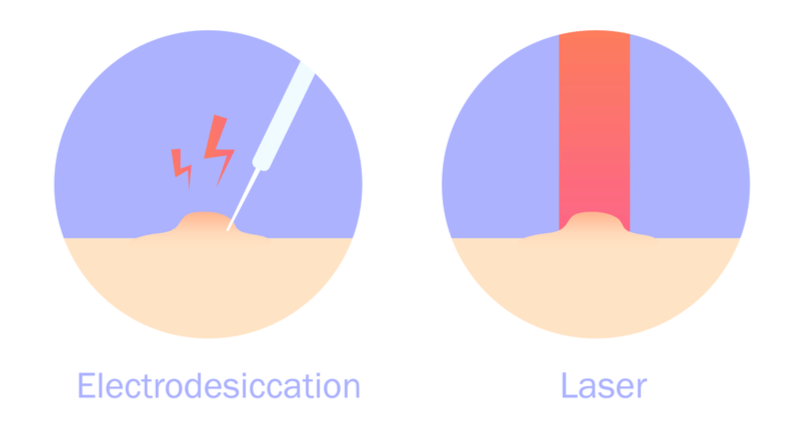 Surgery
Stucco Keratosis can be removed by your doctor using simple surgery. Anesthesia and hospitalization are not necessary for this.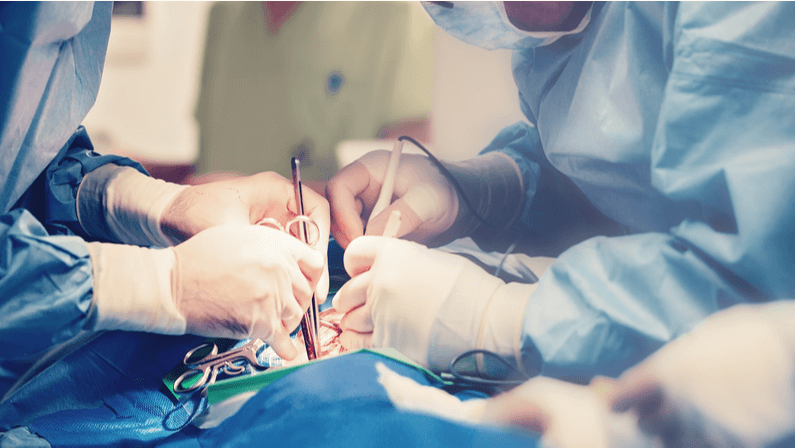 Remember that these therapies aren't a cure and won't stop new lesions from forming. Treatment is only required if the patient requests it or if the growths become inflamed on rare occasions.
When Should I Consult a Dermatologist?
The clinical indications and symptoms are typically enough to make the diagnosis. The sooner you get a consultation with a dermatologist, the better. There have been several situations in which Stucco Keratosis has been misinterpreted as skin cancer.
If you notice a suspicious growth on your skin, you can contact a team of experts at Team Dermatology in Houston, and Sugar Land, Texas.