When you look in the mirror, do you ever wish your skin tone was more even?
Microdermabrasion may be an option for you if you answer yes. It's a quick fix for dull, lifeless, or older-looking skin.
With microdermabrasion, you may quickly and painlessly remove the old, dead surface skin to reveal the fresh, younger-looking skin beneath.
In-office microdermabrasion is a common way to improve the look and health of your skin swiftly and painlessly.
Learn more about microdermabrasion and how it may benefit you below.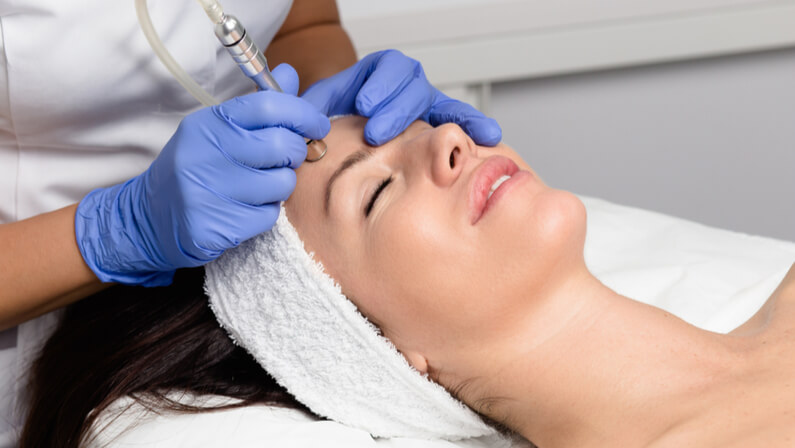 What is microdermabrasion?
Microdermabrasion is often used to improve the overall appearance of the skin. It can help reduce age spots, sun damage, wrinkles, fine lines, melasma, and other skin conditions.
Skin is softly regenerated by using an abrasive-surfaced applicator to remove the thick outer layer of dead skin cells.
Microdermabrasion uses microscopic particles like sodium bicarbonate and aluminum oxide to mimic an abrasive surface.
How does Microdermabrasion work?
During microdermabrasion, dermatologists use a painless vacuum suction together with fine crystals or an abrasive diamond tip.
Dead skin cells from the skin's surface are exfoliated gently. No anesthesia or needles are required for microdermabrasion.
The skin's sensitivity and tolerance are considered while adjusting the vacuum speed and pressure. Microdermabrasion is sometimes compared to the rough-yet-gentle sensation of having a cat lick one's face.
There are a variety of lengths of time for microdermabrasion treatments. After a microdermabrasion treatment, most people resume their normal routines right away with little to no downtime.
Microdermabrasion is frequently followed by the use of non-irritating cosmetics and lotions. It has been demonstrated to increase skin permeability, which can aid in absorbing several topical drugs.
The stratum corneum, the top layer of skin, is removed during microdermabrasion. Microderm is similar to brushing your teeth in that it removes "plaque" and other skin debris with gentle pressure.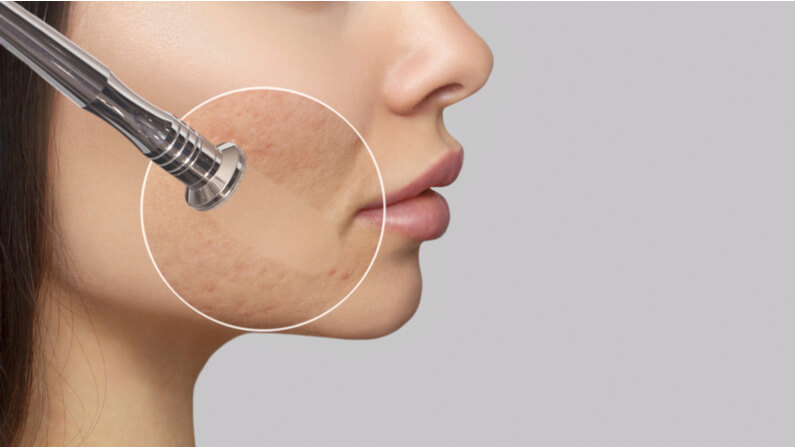 Result
Recovery time post-treatment usually takes 7-10 days but results depend on various things. Skin issue severity, extent, and even treatment frequency impact outcomes. Despite this, many reports that their results endure for up to a year.
Within several days following your treatment, you'll notice a difference in the brightness and radiance of your skin. It is customary for individuals to have between five and ten sessions to reap the benefits that stay longer.
For example, a typical treatment schedule begins with two appointments per month for the first two to three months.
This should be followed by touch-up treatments every one to two months to maintain and extend the desired outcomes. It's possible to achieve even better results and a more youthful appearance over time by following this schedule.
Uses and Benefits
Most people's skin colors and types are regarded as safe for microdermabrasion. If you have any of the following skin issues, you may want to consider this procedure:
Skin damage caused by the sun
Melasma
Inconsistency in the appearance of one's skin
A complexion that seems lifeless
Stretch marks
Acne and scarring from it
Blackheads and enlarged pores
Blotchiness, age spots, and other dark areas
Wrinkles and fine lines
During a microdermabrasion treatment, the upper surface of dull, lifeless, and flaky skin is sloughed off. It increases collagen formation in the process.
As a result, skin texture, tone, and color can dramatically improve with only one session. Eventually, you can enjoy the following benefits:
More refreshed and youthful skin
Reduced wrinkling
Less rough skin
More radiant skin
Improved complexion
Shrinking of pores
Decreased appearance of aging spots
Faded scars
Tighter, more elastic skin
More pristine skin
In addition to its visual benefits, a microdermabrasion facial provides other advantages for busy patients. The 30-minute microdermabrasion treatment, also known as "lunchtime facial," is a popular choice for those on the go.
Convenient
Non-surgical
Only a small amount of damage is done.
It's almost non-existent
Few, if any, interruptions
This procedure can benefit all skin types, including sensitive skin, due to its safety and effectiveness.
Limitations
The goal of microdermabrasion is to remove surface impurities and refine the skin's texture. A different therapy should be sought for those with extremely large or black spots, moderate to deep wrinkles, and significant scarring.
A different therapy should be sought for those with extremely large or black spots, moderate to deep wrinkles, and significant scarring.
What ages are appropriate for microdermabrasion?
There are no age or sex limits for microdermabrasion. However, patients between the ages of 12 and 65 can benefit more from the procedure.
Bruising and skin abrasions may occur more frequently in those over the age of 70, despite having no upper age limit. Dermatologists and plastic surgeons may also treat children under the age of 12 occasionally.
How often should I get microdermabrasion?
One of nature's most amazing creations is our skin. For every 30 days, it regenerates itself. For this reason, the results of microdermabrasion are only lasting for two to four weeks at a time.
Microdermabrasion typically takes six to twelve treatments before noticeable effects may be seen. Some patients choose to get these treatments every week for the first three sessions.
They usually switch to a monthly microdermabrasion skin care program when the initial phase of treatment is over.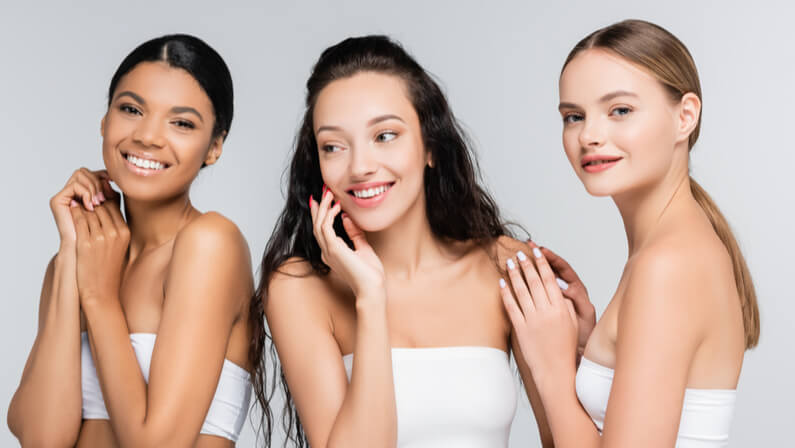 Why is Microdermabrasion popular?
Non-invasive microdermabrasion softly exfoliates your skin. It's possible to achieve a more even-toned, even-toned complexion with various procedures.
A board-certified dermatologist performs a different type of microdermabrasion than a home kit. A dermatologist's procedure goes a little deeper. All skin tones can safely undergo the treatment.
Many patients are interested in microdermabrasion. They appreciate the fact that they don't have to take time off work to see results.
Dermatologists also use microdermabrasion to enhance the results of anti-aging and skin-bleaching treatments. By using microdermabrasion, these products can better reach the skin's surface.
Contact Team Dermatology for additional information on microdermabrasion. Our dermatologists want to hear from you if you're looking for a change in your skincare regimen.
Count on us on medical advice to help you regain the pristine skin you previously had.