Although makeup is available to enhance your features or cover up blemishes on your face, nothing beats a good base — clear skin.
A good skincare routine is key to having healthy and glowing skin. However, no matter how good the skincare products are, results just don't happen overnight. If you're wondering how long it takes for a skincare routine to work, this article will help you answer that.
Our dermatologists and skincare experts at Team Dermatology share how to develop your skincare routine and answer skincare questions like how long it will take for you to see the results.
Why do we need a skincare routine?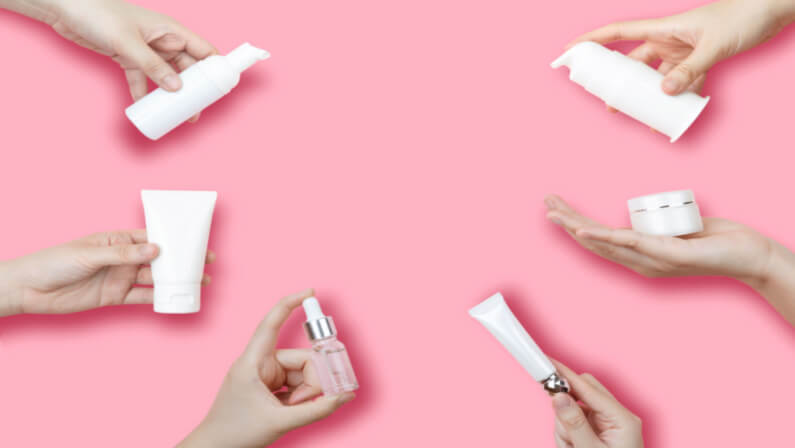 It's not just about appearance. Your skin is the largest organ in your body, and it acts as your first line of defense against infection and harmful microbes that can negatively affect your health.
A good skincare routine will help you maintain healthy skin that reflects your health and boosts your confidence.
Here's why we think you should invest in a good skincare routine:
Your skin will be clearer and more radiant.
Skincare products have different products that help get rid of blemishes on your face such as acne or annoying bumps. Some skincare products contain chemicals that balance your skin's pH levels and some treat acne.
Cleaner skin means fewer breakouts.
While having acne doesn't mean you have dirty skin, acne does thrive when you don't follow good hygiene. Skincare routines help keep your skin clearer by treating the causes of acne such as excess oil, bacteria, and dead skin cells.
Regularly cleansing your skin will help balance oil production.
Excess sebum or oil in your skin can cause skin problems such as acne.
Better makeup application.
A clear and better skin base makes it easier to apply makeup. Not only does the makeup glide on the skin better, but it also lasts longer. Some skincare products even work best as primers that you put on to prepare your skin for makeup application such as moisturizers and serums.
Your skin will be noticeably softer to the touch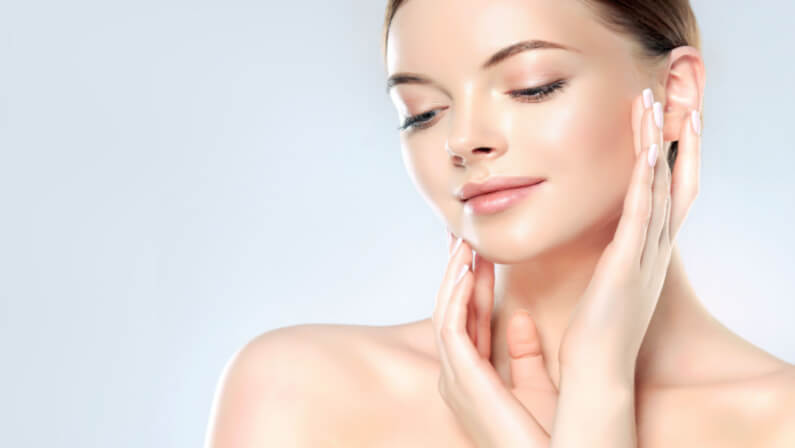 Having soft and supple skin means your skin is hydrated and elastic and this is usually a sign of good health. A proper skincare routine makes sure your skin locks in moisture better.
Helps improve overall skin tone
Uneven skin tone is a common skin problem, but this is usually not permanent and can be treated with certain serums, ointments, and creams. Exfoliating can also get rid of dead skin cells that cause dull and uneven skin tone.
Keeps your skin hydrated
Dull, dry, and uneven skin tone usually signals dehydration. To keep your skin well-hydrated, healthy, and glowing, skincare products that are targeted to moisturize and hydrate your face helps fix symptoms of dehydration.
Helps reduce the effects of aging
Some skincare products also help reduce or prevent the appearance of aging such as fine wrinkles and discoloration of the skin.
Allows you to feel more confident about your appearance
Good skin is not the only confidence booster, but it helps a lot! When you feel better about your appearance, you build your self-esteem and you become more confident in yourself.
Skincare routine tips
If you observe that your skin is too dry, too oily, or too dull, you may need a better skincare routine.
Here's how to follow a better skincare routine that addresses your skin concerns.
Research your skin type and common skincare mistakes.
Some products work best for people with dry skin, while others work best for people with combination or oily skin. The first step to take when choosing the best skin care products is to understand your skin type. This helps you learn what your skin's unique needs are so you can take care of your skin better.
Your skin can be normal, dry, oily, combination, or sensitive.
Decide which products to use and when.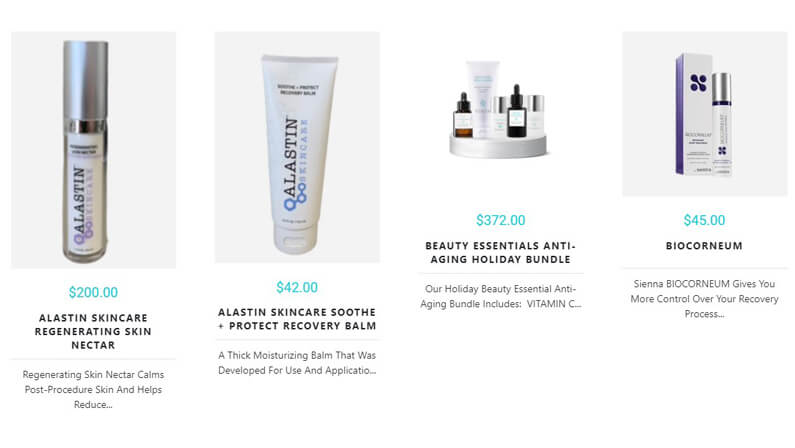 Once you figure out what type of skin you have, choose the products that work best for your skin type. For example, for dry skin, you will want to avoid products that strip your natural oils.
Most skincare products will also add instructions to their labels so you will know when to use them and how. For example, certain moisturizers may work best if they are applied during the day, while some work best at night before going to bed.
Set a budget.
If your budget is limited, it's best to establish that in the beginning so you can focus on getting the essential skincare products first like your cleanser, toner, moisturizer, and sunscreen.
How does the weather affect your skin?
Observe how your skin reacts to different weather conditions. Most skin types get dryer during the winter season but take note of how your skin changes with the warm weather as well.
Once you can effectively predict how your skin reacts to the weather, you can switch products or routines depending on your skin's current needs.
Make sure your products match the skin you have now.
Not all skincare products work the same way for everyone. This is why it is important to make sure that the products you use on your skin match the skin that you currently have.
Products with micro-peeling effects, for example, are not recommended for sensitive skin. Meanwhile, anti-acne products with drying effects may not work well for people with already dry skin.
How to develop a skincare routine
Developing a good skincare routine that fits your skin's needs is important. However, this may be overwhelming for someone who is just starting out.
Here's how you can develop a good skincare routine your skin will thank you for later:
Cleanse your skin every morning and night.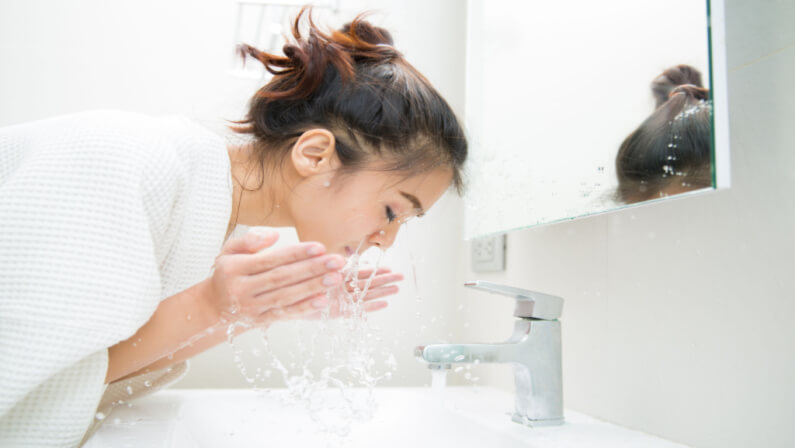 A good skincare routine starts with a clean face. Even when you're not wearing any makeup during the day, your skin is not immune to dirt, bacteria, and pollution that may clog your pores and damage your skin.
Remember to make sure you cleanse your skin every morning and night with a cleanser that is specifically formulated for your skin type.
Do not sleep with makeup on.
You've probably already heard this a hundred times, but we'll say it again: never sleep with makeup on. Makeup can trap dirt and pollutants in your skin so leaving them on for too long, especially when you're asleep and your skin is regenerating, can trigger irritation, acne, even dryness, and aging.
Use eye cream.
Not everyone remembers this but the skin under your eyes gets thinner as you age. This makes it among the first parts of your face to show signs of aging. A good eye cream can help you delay this progress.
Moisturize every day.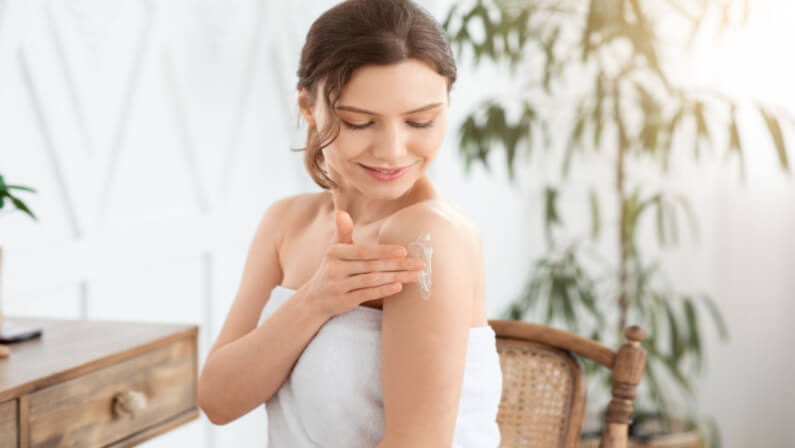 Moisturizing regularly adds a layer of protection to your skin from dehydration and dullness. As a result, your skin will appear younger, healthier, and supple.
Exfoliate one to two times a week.
Exfoliation buffs away dirt and layers of dead skin cells on your skin that cause dullness and uneven skin tone. However, remember to only exfoliate once or twice a week so you don't damage your skin barrier.
Use a serum with Vitamin C before Moisturizer in the morning.
Vitamin C serum has antioxidant properties that help brighten the skin and stimulate collagen production. According to dermatologists, using Vitamin C serum before moisturizer in the morning helps reduce the damage caused by free radicals and pollution throughout the day.
Use sunscreen every day!
Finally, use sunscreen every day to prevent skin cancer and premature aging. Remember to keep using sunscreen even when you feel that the sun isn't out. UV rays can still damage your skin even on a cloudy day.
Should you do your skincare routine before or after shower
You should definitely do your skincare routine after a shower. After taking a shower, your skin is cleaner and your pores are more open so your skin absorbs the products much better.
What time should I do my night skincare routine?
You'll want to do your night skincare routine right before going to bed. However, make sure you let the products absorb into your skin first so they don't transfer to your pillows or your sheets.
How long does it take a skincare routine to work
Your skin needs ample time to react to the products that you are using. Skincare truly does take time. However, if you are curious about how long it will take for your skincare routine to work, here's how each product typically performs.
Cleansers
Cleansers are pretty straightforward skincare products. They are meant to clean your face of makeup or any impurities. So if you're using a cleanser as part of your skincare routine, expect to see results immediately.
You should also be able to feel any skin reactions right away. So if you feel tightness or irritation on your skin, the product may be too harsh on your skin so you need to follow up with hydrating serums or moisturizer.
Eye creams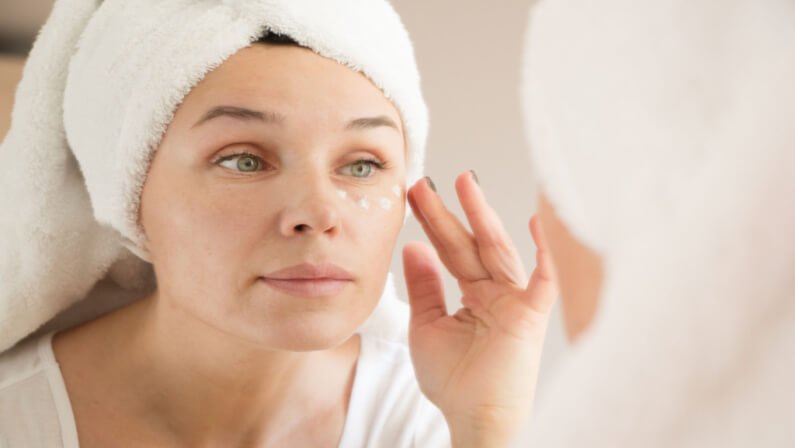 Eye creams take a little more time to make any noticeable differences. Depending on your eye cream's active ingredients, it usually takes four to six weeks before you see any visible results. So if you can't see any changes right away, give your skin a little more time to react to your eye cream.
Acne products
Acne products are usually packed with active ingredients that are targeted to heal or dry acne. The results may take time to show, depending on the severity of your acne problem, but expect to see results as early as 3 weeks if you regularly use your acne products.
If you cannot see any improvements on your face or skin after 3 to 5 weeks, consult your dermatologist for other treatment options.
Moisturizers
Moisturizers are among the most important skincare products in your skincare routine. The effects of the moisturizer depend on several factors such as the quality of the product, its active ingredients, and your skin type. Usually, moisturizers can take effect instantly or in two weeks.
Serums
Just like your acne products, serums are concentrated treatments for your skin, and they are meant to penetrate the deeper levels of your skin. This is why it may take time for results to show. You can expect your serums to take effect in eight weeks, however, some products claim to show results in a month.
Exfoliant
Exfoliation results also depend on the products that you use. Typically, exfoliating once or twice a week can take about six weeks to see noticeable results, however, you can start seeing improvements after your first exfoliation.
Retinol and retinoids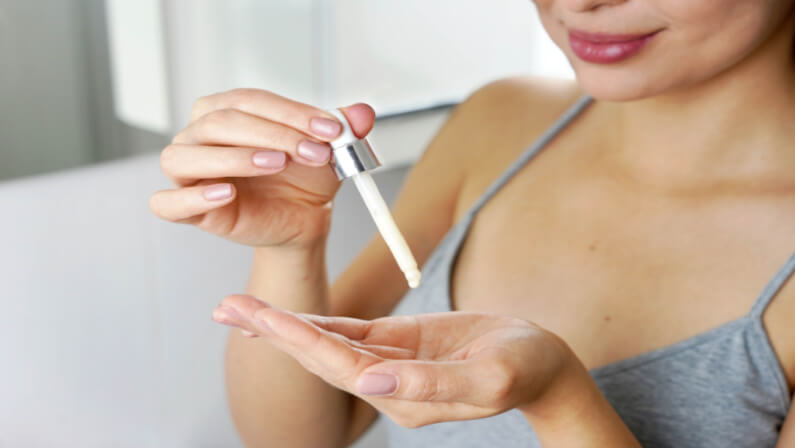 Retinol and retinoids are chemicals that help exfoliate your skin and stimulate collagen production. Using these ingredients can take up to six weeks to six months before you can see significant results.
Vitamin C
Vitamin C is beneficial for hyperpigmentation and brightening. Depending on your skin type and the severity of your skin issues, you should start seeing noticeable improvement on your third week of religiously using Vitamin C on your skin.
Hyaluronic Acid
Hyaluronic acid is beneficial for hydration and elasticity. With regular use, you should be able to notice improvements in hydration immediately, but using it for up to two months or more can result in significant changes in your skin in terms of elasticity and skin smoothness.
Salicylic Acid
Salicylic acid is a popular ingredient used to treat acne, whiteheads, and blackheads. With regular use, you can expect significant results between four and six weeks.
Should guys have a skincare routine?
Many men are convinced that they do not need a skincare routine. However, skincare knows no gender. In fact, as the largest organ, the skin requires the same attention we give other parts of our body.
While some men follow a simple skincare routine that includes cleansing and moisturizing, more men are also starting to pursue better skin by expanding their skincare routine.
If you're not sure how to start your updated skincare routine, consult your dermatologist or book an appointment with us at Team Dermatology to discuss your unique skincare needs.
What are the best products to use on my skin?
There are different products available for every skin type and every unique skincare need. Before choosing a skincare product online or from your local skincare store, it is important to identify your skin type and unique skin concerns. This helps you pick the right skincare product that can actually give you the best results.
At Team Dermatology, we offer skincare products—cleansers, moisturizers, creams, serums, etc.—that are formulated specifically for your different needs such as anti-aging, dryness, and elasticity.
Browse through our best-selling products at our online store for easier checkout, or visit our locations at Memorial and Sugar Land, Texas.
Choosing the right products for a better skincare routine
It can be tempting to purchase whatever skincare product that is popular in the market today. However, not all skin types react the same way to a product.
How soon results take place may also vary depending on your skin type and the formulation of the products that you use. This is why it is important to understand your skin type and what your skincare products do. This helps you get better and faster results.
If you want to make sure you choose only the right products for your skin, it is beneficial to consult a board-certified dermatologist before building your skincare routine.
Team Dermatology has experienced board-certified dermatologists that can help you address your different skin care needs from preventing unwanted skin issues to treating more severe skin diseases. Call us now to book an appointment.