Having good clear skin is not impossible like you may think it is.
So don't get discouraged by social media or some of the celebrities that you look up to because their skin is basically perfect.
You can have the same skin too! 
By following these tips for dry skin in winter recommendations below, you will be one step closer to achieving the clear skin & glow you've always wanted. 
Why My Skin Might Not Be Clear as I want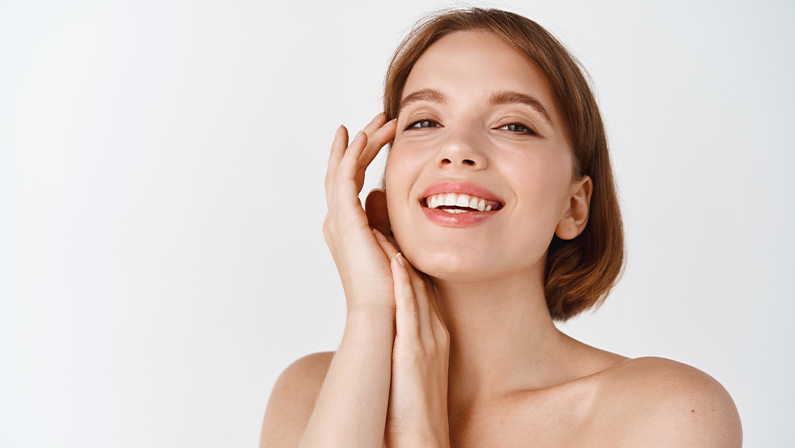 It feels like sometimes we've tried everything we can think of, and we even followed the recommendation of the beauty gurus that we follow on social media.
However, we see no process. Well, if this sounds like you and you want to begin seeing results,
follow these tips that will significantly increase your chances of better skin. 
Stop Touching Your Face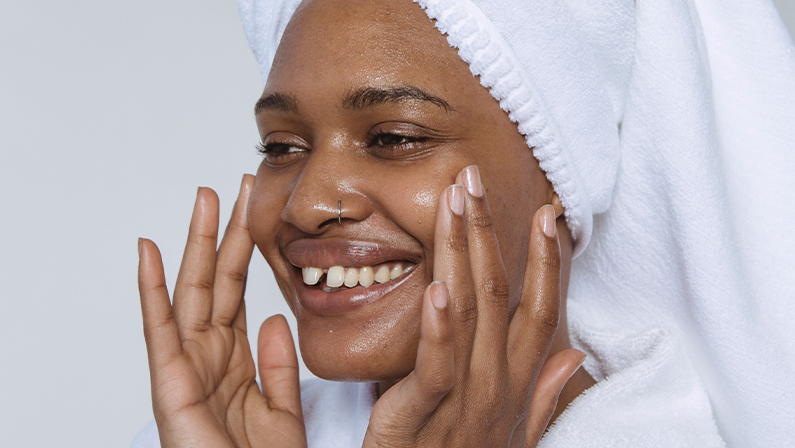 Your hands have a lot of bacteria on them because we use our hands frequently.
We open things with them, grab stuff, touch stuff, and all that is just putting dirt, bacteria, and bad oils onto our hands. 
If you begin to touch your face, all that nasty stuff will go onto your skin, and if you have sensitive skin, you're going to break out most likely. 
Even if you wash your hands and use your cell phone, I hate to break it, but your cell phone is a cesspool of germs.
So, the more you avoid touching your face with your hands, the better it will be. 
Be Consistent 
Finding the perfect product for your skin or the perfect face treatment regimen is hard, but you have to stick with it once you do.
Remember that consistency is key. 
Avoid Wrong Products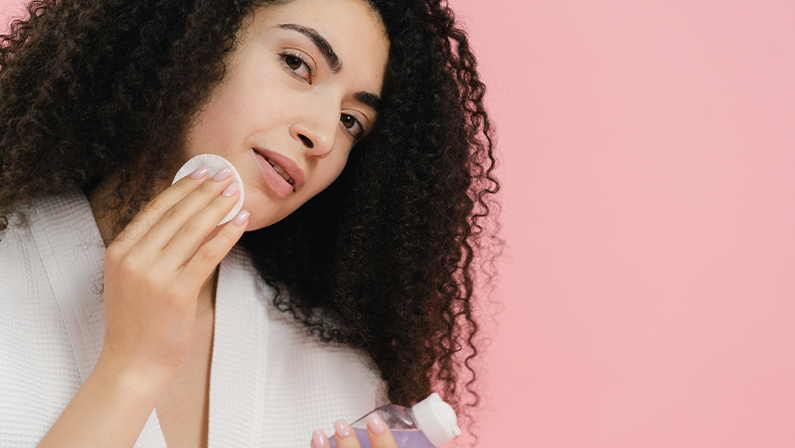 Not everyone's skin is the same, so what might work for your friend might not work for you.
So, you have to find out what type of skin you have if it's dry or oily; make sure you're using the correct products that cater to you. 
Can I Achieve A Natural Face Glow?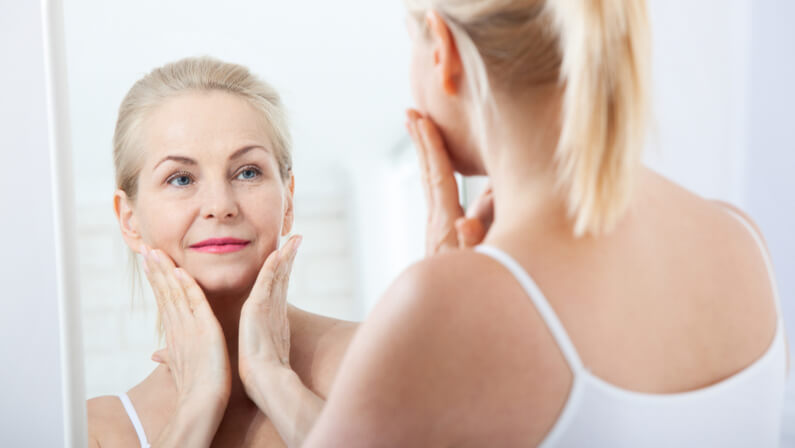 Yes, you can achieve naturally glowing skin if you practice discipline and consistency.
The more you follow your skincare routine and pick up healthy habits, your skin will be glowing over time. 
Recommendation for Glowing Skin
As mentioned above, not everyone has the same skin, so certain products might work well for other people compared to you. 
However, if you follow these six tips, you will have better skin, almost guaranteed. 
Apply SPF Everyday
As boring as it is to hear it again, we should all apply SPF every day when we are going outside.
Using SPF is the best way to give you glowing skin and a healthier look on your skin. 
Is this still not enough to encourage you to apply for SPF?
Then consider this, did you know that ninety percent of wrinkles on your face come from sun exposure? If you haven't, now you know.
By applying SPF, you are giving your face essentially body armor. 
If you're wondering if you still need to apply it during the winter, then the answer is YES. You should still apply SPF in the winter. 
If you're working at home or spending most of your time inside, then this still applies to you.
Cell damaging UVA rays are still able to penetrate glass, so if you work by a window, you better put on some SPF.
Use Some Hyaluronic Acid
If you're someone who suffers from dry skin, then listen up. 
By applying moisturizer or some rich serum such as hyaluronic acid, it will help your skin tenfold.
This awesome hydrator can hold 100x its weight in just water. 
This means that if you apply hyaluronic acid on your face, it will draw water into every layer of the skin on your face and hold it there.
If you want the best-looking skin and want your skin to glow, then this is a must. 
Diet Properly
We hate to hear sometimes that we need to change the way we eat.
While we don't like hearing the news, it's essential to fuel our bodies with healthier options, and the result will have our skin looking amazing. 
You will need to increase your veggie intake and start drinking plenty of water. 
Don't Drink So Much Alcohol
Drinking alcohol will deprive your skin of vitamin A which will stop its absorption and breakdowns of the nasty stuff on your face. 
I mean, think about it, after a day of drinking the next day, don't you feel very dehydrated?
If you do, then it's because you don't have enough vitamin A in your system.
You don't have to stop drinking alcohol completely, but as long as you cut back on it sometimes and drink more water, then you should be fine. 
Take Some Vitamin D
Going out only once a day to get your vitamin D intake isn't enough. Your body and skin need vitamin D to help it look healthy and to prevent acne. 
So, if you don't have the time to go outside or only go outside once, then it's time to consider taking vitamin D through pills.
Vitamin D supplements are available at almost any pharmacy and can save your skin.
Taking these supplements will raise the protection levels on your skin and natural antioxidants to help your skin look amazing. 
Stay Consistent
As mentioned above, consistency is very important. You can't begin this long journey of having your skin glow if you're only going to stop after a week. 
This is an ongoing lifestyle. While as you do your skincare treatment more frequently you won't have to depend on it too much in the future.
You will still have to take care of it. The more consistent you are and discipline yourself, the more you will achieve the skin you want in no time.