Telemedicine is the use of technology to diagnose and treat patients. The concept, while new to us at Team Dermatology, is itself not new. NASA has in fact used telemedicine to treat astronauts in the 1960s.
With the introduction of the Internet in 1989, telemedicine capabilities skyrocketed. Skype, iChat, and other video-chat had made telemedicine mainstream by the turn of the century.
Online dermatology was born as dermatologists adopted this technology.
Online Dermatology
Patients in remote places without access to professional dermatological treatment were diagnosed and treated using online dermatology. But distance isn't the only stumbling block for our patients. They may also be struggling with underlying health problems or mobility concerns, transportation hurdles, or a lack of flexibility in taking time from work or school.
Following the CDC's recent social-distancing rules during the COVID 19 epidemic, several of our patients at Team Dermatology have indicated an interest in having a virtual visit rather than coming into our Texas offices.
We responded by launching an online dermatology platform – The Telederm.
Online dermatology allows patients to safely send photos and videos for remote skin disease examination, prognosis, and medication. Our dermatologists in Houston, Texas, for instance, can write prescriptions and send them electronically to their patients' pharmacists if certain medicines are required.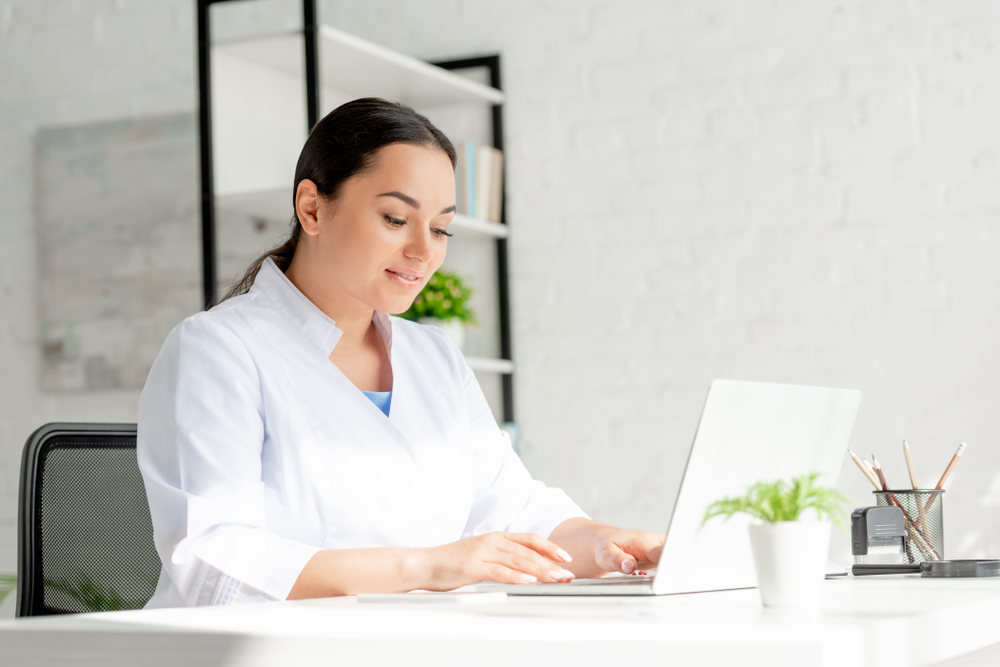 The Advantages
There is no wait time or cost for transportation.
You can save money on gas or public transport by scheduling an online dermatological appointment.
Mobile information access.
You can immediately access medical treatment with your current internet-connected PC or mobile device.
Patients at risk of becoming ill are not exposed to the waiting room.
While we make every effort to prevent viruses from spreading within our facilities in Houston and Sugar Land, Texas, congested waiting rooms are excellent for infection spread.
Time spent waiting to visit the provider is reduced.
With a virtual visit, you won't be stuck in a waiting room scrolling through old magazines.
The need to take a time off is eliminated.
When arranged during your regular break or lunchtime, online dermatology visits essentially eliminate the need to take time from work or school. This also means you can make the most of your paid vacation time doing something more fun.
There is no requirement for a child or eldercare.
Finding alternative childcare for your children or elderly parents to attend appointments can be difficult… and costly. Telemedicine appointments allow you to stay at home and do what you need to do while still taking care of your health.
Long-term skincare will be better handled.
If it's convenient to see your healthcare provider, you'll keep your follow-up appointments and schedule visits more regularly. This will improve the overall health of your skin.
We safeguard your personal health data records.
Encrypted messages
Data privacy and cyber security
HIPAA-compliant
Is it Right for Me to Seek Online Dermatology?
For acute or chronic dermatological disorders, online dermatology appointments are ideal. A list of common skin problems that can be examined and treated via online dermatology appointments is provided below:
Acne
Dermatitis
Vitiligo
Eczema
Infections caused by fungi
Problems With Your Hair
Problems with the Nails
Psoriasis
Warts
Rosacea
Another possibility is follow-up appointments for prescription refills.
When is an In-Office Visit the Most Beneficial?
For full-body skin cancer screening checks, telemedicine sessions are not recommended. An in-office visit is required for a full evaluation of the entire body. Also, keep in mind that the photographs you give must be perfectly clear for an effective assessment. If you are unable to obtain a good shot, it is preferable to see your dermatologist in person.
Request a Dermatology Consultation Online
Please use the link below to schedule a new appointment or convert an existing in-office dermatology visit to an online dermatology visit. After submission of your request, we'll call you to schedule an appointment.
Request a Televisit Through this Link
(Chrome is recommended to use on a desktop or a smartphone.)
Requirements for Online Dermatology Requests
Patient information
Use an internet-connected desktop or mobile device
Images of the afflicted region (minimum of three)
Tips for Taking Great Online Dermatology Photographs
Your ability to give quality photographs of your skin problem is critical to your online dermatology appointment diagnostic. Here are five pointers to make sure your images pass the muster:
Make sure your photos aren't shaky. Retake a photo if it doesn't appear to be perfectly clear.
Include many close-up shots of the problematic location (s).
Upload some photos from a wider viewpoint so the provider can compare the two.
Take and submit the photographs and/or videos according to the instructions. There may be specific image size or format limitations.
Provide a detailed description of your symptoms. Although a picture is worth a thousand words, detailing your symptoms, such as itching, burning, or soreness, in addition to submitting the photo, will greatly assist the provider in determining a solution to your problem.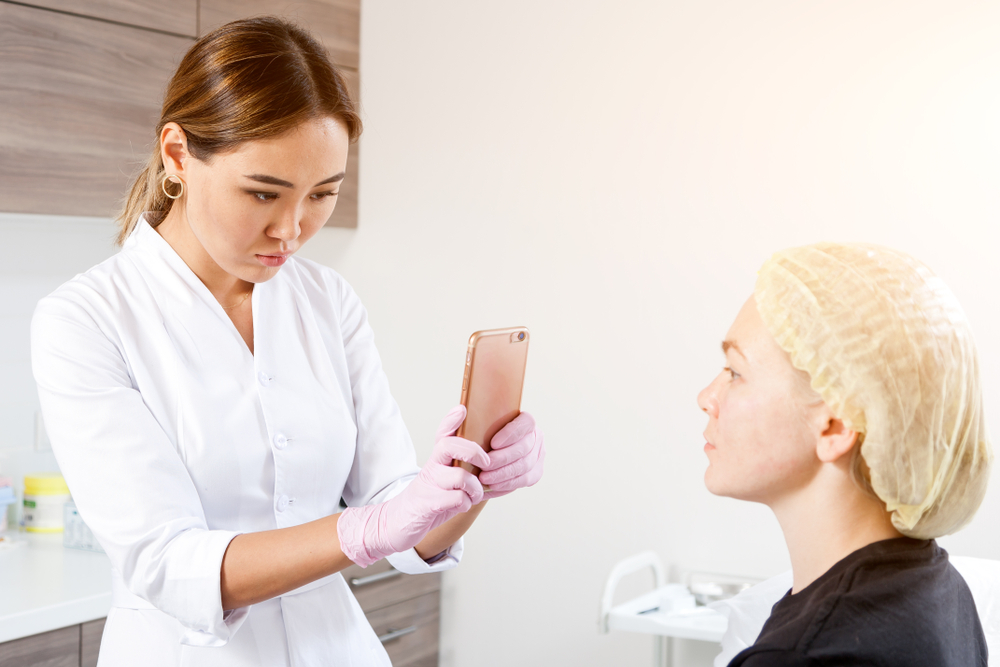 Important Points to Remember
While in-person checkups will always have their place, and in some instances, may be required, a virtual visit can be the next best thing for most skin diseases.
Whether you choose online dermatology or an in-office visit, we look forward to providing you with outstanding patient care.
You may get in touch with us if you have any questions. Our team led by Dr. Asra Ali, a board-certified dermatologist who specializes in both medical and cosmetic dermatology, will be glad to assist you.