You're not alone if you have ever wondered if you could remove the top layer of your skin to expose a younger, smoother, and softer appearance.
The answer is the chemical peel, which has been around for decades and is often regarded as a key to beautiful skin.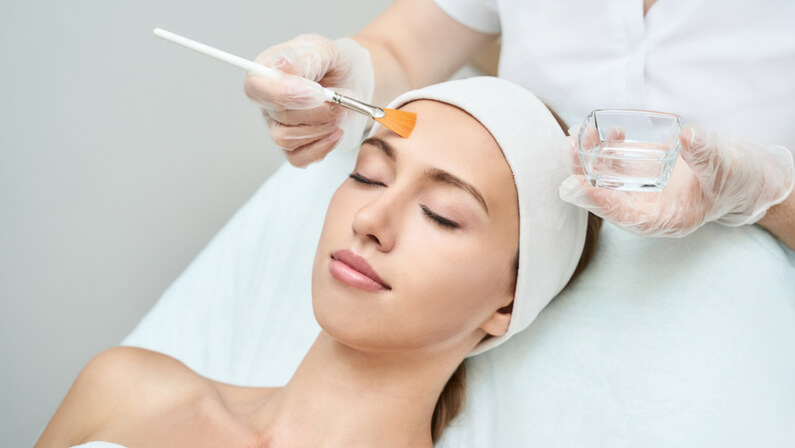 How Long Does A Light Chemical Peel Last
A light peel or a superficial peel is made with gentle components that will brighten your skin and remove age-related dullness.
Light peels are well tolerated by the majority of patients, including those with sensitive skin.
In approximately 15 to 30 minutes, these treatments eliminate only the outermost layer of cells.
Light chemical peels that are administered by your doctor may last between one to two months.
It's a terrific, non-invasive technique to treat hyperpigmentation, acne, and fine wrinkles. Your skin will have a gorgeous glow, feel soft, and be revitalized right after treatment.
How Long Does A Medium Chemical Peel Last
Peels with slightly stronger chemicals that penetrate deeper into the skin are classified as medium.
If you have moderate wrinkles and creases, acne scars, age spots, and/or acne-prone skin, we recommend a medium peel.
Results from a medium peel should last 2–6 months because this treatment targets deeper skin layers.
You can expect a lengthier recovery period, but the results are well worth the little time invested.
How Long Does A Deep Chemical Peel Last
Deep peels are typically chosen by patients who have severe sun damage, wrinkles, or pre-cancerous lesions.
Because they are far more aggressive than their light and medium counterparts, they take the most time to recuperate.
However, the trade-off is smoother, healthier skin that lasts for years.
Deep peels are occasionally accompanied by anesthesia since the chemicals penetrate deeply into the facial tissues.
What Should I Expect During A Chemical Peel Procedure?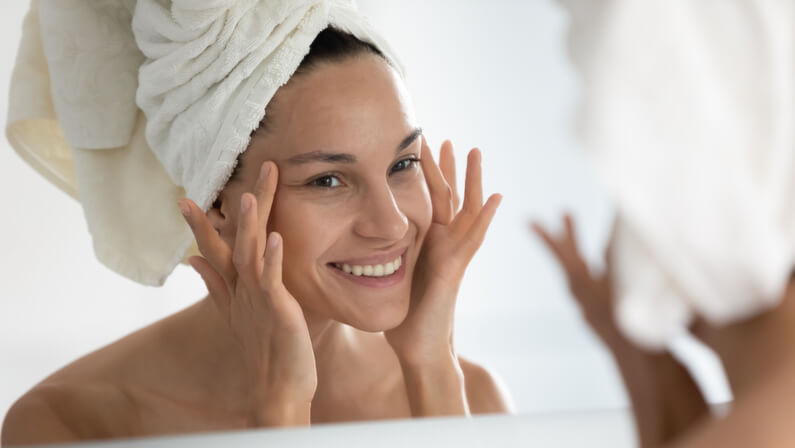 The strength of the peel you need to obtain your desired outcomes will determine how you feel during your treatment session.
What Should You Expect From A Light Chemical Peel?
Because of the moderate nature of the acids utilized, the superficial peel is by far the simplest to acquire.
A cotton ball is used to apply a chemical solution containing both glycolic acid and salicylic acid to your skin during a superficial chemical peel.
The acid will begin to burn your skin, but you will not feel any pain.
After that, we'll use a neutralizing solution to remove the chemical solution from your skin.
During a Medium Chemical Peel, What Should You Expect?
A medium peel employs a solution that combines the benefits of glycolic and trichloroacetic acids, whilst a superficial peel uses a combination of glycolic and salicylic acids.
The treated region will begin to whiten instantly, similar to the superficial peel, and you will feel a slight tingling sensation.
A cool compress will be placed on your skin a few minutes after your treatment begins to guarantee that you do not experience any pain or discomfort during your therapy.
After your treatment, your skin will feel warm for up to 20 minutes, but it will not be uncomfortable.
What To Expect During Deep Chemical Peel
Because the acids employed in a deep chemical peel are so strong and have such a profound effect on the skin, it differs significantly from a superficial or medium chemical peel.
During your treatment, you might expect to take frequent breaks.
During this time, a modest fan will be directed at the treatment area to keep your skin cool.
You will also receive intravenous fluids, and your pulse will be continuously monitored during your therapy.
While the majority of people's skin turns white, gray skin is not uncommon. This therapy is done in 15-minute intervals, with cooling and calming times in between.
If you want to treat your entire face, your treatment session should last about 90 minutes.
Peels: What Are They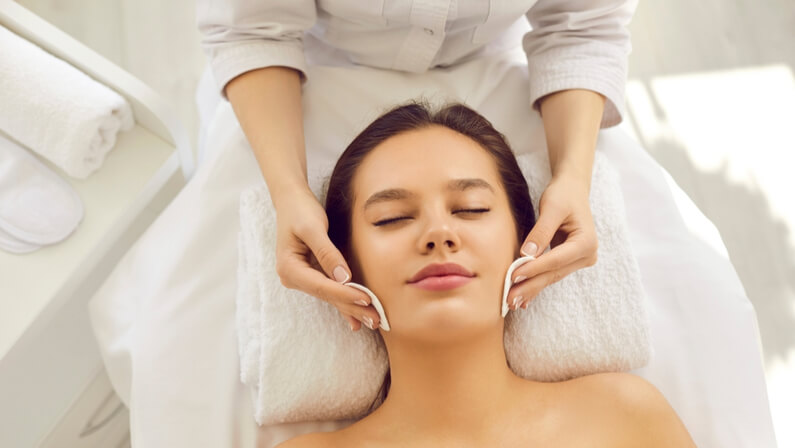 As you could have gathered from the previous information, all peels work on the same principle. A chemical solution is applied to the skin and then washed away after a period of time.
The solution penetrates the layers of the skin, allowing each peel to be customized to a precise depth.
The human body is built to regenerate. You may not realize it, but your body loses millions of cells every day.
They're replaced to improve health and function, and your skin is no different. Dead cells are pushed to the surface every 30 days or so, revealing stronger, fresher ones waiting beneath.
Natural Processes Are Complemented
Skin rejuvenation, on the other hand, does not always work as well as we would want.
Light peels help the regeneration process by releasing the cells that haven't been removed naturally.
The board-certified dermatologists at Team Dermatology are dedicated to providing their patients with high-quality medical, cosmetic, and surgical dermatology care.
Our experts are driven by a desire to assist each patient in improving the health and appearance of their skin.
Maintenance that is Consistent
Multiple treatments are normally required for light and medium peels.
You won't have to wait until the end of the treatment to notice benefits because the new skin is visible as your skin peels.
Instead, your appearance will gradually improve, and you may then transition to maintenance treatments to keep your skin supple and lively.
Chemical Peel's Surprising Advantages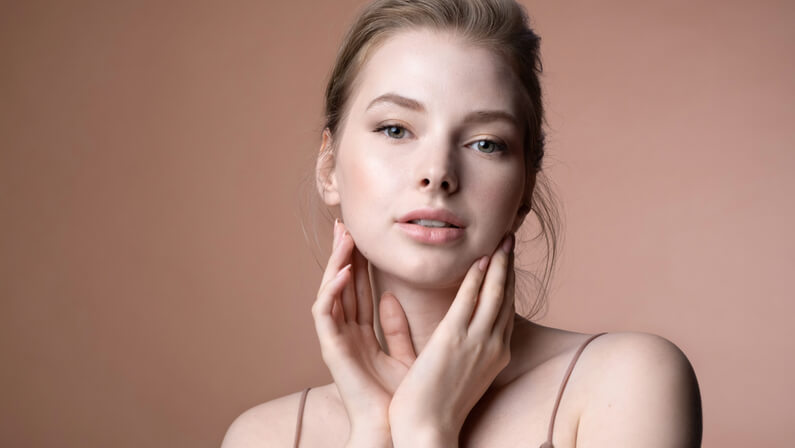 Whatever peel you choose, one thing is certain: these treatments are filled with skin-loving chemicals that provide surprising advantages.
Peels, for starters, boost the effectiveness of other skincare treatments.
The serums and moisturizers you use every day can penetrate deeper now that the barrier of your top skin layer has been eliminated.
Skin Can Be Taught To Act Younger
Chemical peels do, in fact, train your skin to act younger. They start a rejuvenating chain reaction that results in more collagen being produced.
Acne Prevention
Peels reduce the pH of your skin, creating an environment where germs cannot thrive. Peels also clear clogged pores, allowing your skin to thrive.
Even if you wash your face twice a day, your pores can be clogged by dirt in the air, in your cosmetics, or even from your hands.
Quick Results
There's a reason why so many people, including celebrities, choose peels shortly before a big event: they instantly improve your image.
While the effects of increased collagen production take a few weeks to show, improvements in your skin's moisture, texture, and tone are relatively quick.
The Glow That Everyone Desires
While many products claim to give you this sought radiance, just a few actually do.
Peels, on the other hand, have proven to be effective in this area.
They eliminate flaky, irregularly linked dead cells from your face, leaving you with a compact, light-reflecting surface.
Find What Works For You
Formulas that may be customized, depths that can be varied, and quick results are all available.
These are only a few of the characteristics that have made chemical peels so popular.
Team Dermatology maintains two dermatology clinics in Texas, one in Houston and one in Sugar Land.
We take pride in customizing treatment strategies to meet the specific needs of each patient. We make it a point to provide a diverse selection of medical skin care procedures.